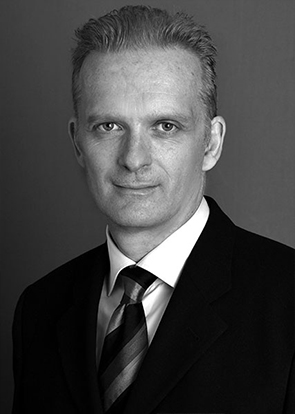 Ralf Ruedenburg
Managing Director
Tel: 646.965.7778
Email: rruendenburg@pkfadvisory.com
Professional Experience
"I strive to be a trustworthy advisor to our clients by guiding them throughout an investment's life cycle ‒ from initial due diligence and vetting through post-deal operational optimization"
Ralf Ruedenburg is a Managing Director at PKF Advisory with more than 20 years of professional experience having practiced in both the United States and Germany. His specialized practice area is international taxation.
Ralf has many years of experience in providing accounting and assurance services in conformity with US GAAP, German GAAP, and IFRS.  For over 10 years, Ralf worked with a "Big 4" international accounting firm on its professional staff and then as an audit senior manager, developing audit programs focusing on internal controls.
Over the years, Ralf developed tax expertise working with parent companies to incorporate US subsidiaries or restructure existing US operations with the objective of lowering the tax burden. He has also worked on transfer pricing, tax treaty, sales and use tax, and US tax compliance issues. In addition, he prepares individual, corporate, gift and estate, and federal and state tax returns.
Ralf is a native German-speaker and is fluent in English. He holds dual citizenship (Germany and U.S.).
---
Professional Affiliations & Civic Involvement
AICPA (U.S.)
Chamber of Public Accountants (Germany)
Chamber of Tax Advisors (Germany)
Chamber of Attorneys-at-Law (Germany)
Accreditations
Certified Public Accountant (U.S.)
Certified Public Accountant (Germany)
Tax Advisor (Germany)
Attorney-at-Law (Germany)
Education
Westfälische-Wilhelms-Universität, Münster, Germany
Return to directory