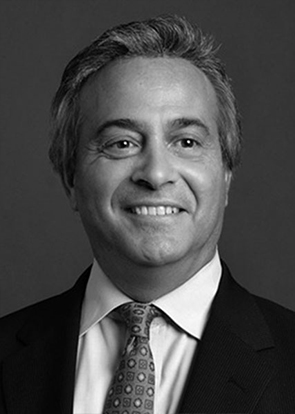 Leo Parmegiani
Managing Director
Tel: 917.743.0710
Email: lparmegiani@pkfadvisory.com
Professional Experience
"I enjoy getting to know my clients personally, understanding their business and investments and helping them plan for the future; but most of all, I enjoy minimizing their tax burden."
Leo Parmegiani is a Managing Director at PKF Advisory and has over 30 years of experience in public accounting.
Leo has considerable expertise in a broad range of tax specialty areas, including the hospitality and real estate industries, both domestic and international business investments, sales and use tax, C Corporations, S Corporations, Partnerships, LLCs and REITs, and state and local tax issues. He has worked extensively with high net worth individuals, including United States taxpayers living abroad and foreign nationals living in the United States and advises foreign groups in establishing domestic business operations. Leo has years of experience in cross border tax structuring, transfer pricing issues and tax examination representation.
Leo heads up the firm's international tax practice, is a member of the Firm's Tax Leadership Committee and is Chairman of PKF International's Internationally Mobile Individual Tax Committee.
He also serves as the international liaison partner for tax matters for all North America for PKF International. He has served as an adjunct professor at a local college where he taught graduate level courses in advanced tax concepts and serves as the Editorial Adviser of the AICPA magazine, "The Tax Adviser". He is a frequent lecturer for in-house professional education, industry and professional events and a regular contributor of articles to various publications. He has spent his entire career with large accounting firm networks, and has been active in promotion, professional standards and quality control for 20 years with PKFI. He frequently contributes tax articles to the PKF International Tax Alert and presents at the annual PKF International Tax Conference.
---
Professional Affiliations & Civic Involvement
American Institute of Certified Public Accountants (AICPA)
New York State Society of Certified Public Accountants (NYSSCPA)
Member of the French, Italian, European, Brazilian and Manhattan Chambers of Commerce
The New York City and Mid-Jersey Chapters of HFTP (Hospitality Financial and Technology Professionals)
Served as President of two Toast Master International Clubs in the New York City Area
Accreditations
Certified Public Accountant (New York and New Jersey)
Education
Pace University, Bachelor of Business Administration; Master of Science in Taxation
College for Financial Planning/Certificate of Completion, CFP Professional Education Program
---
Return to directory