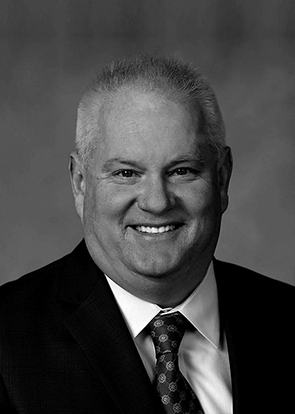 John M. Fedus
Managing Director
Tel: 312.445.5882
Email: jfedus@pkfadvisory.com
Professional Experience
"Over the past 15-20 years, I have spent 100% of my time working with Not-for-Profits clients. It is my passion to assist Not-for-Profit Organization to help them meet their regulatory requirements (through audits and tax returns), as well as provide advisory services which helps them to better perform and meet their strategic goals and missions to the public."
John is Managing Director with PKF Advisory. John brings over 30 years of experience in coordinating and completing all phases of the audit process with large not-for-profit organizations which include, trade and member associations, religious, charitable, membership, and community development organizations; social services, schools, social clubs, museums, and foundations. Their assets range between $10 million and $15 billion and their revenues are between $10 million and $500 million. In addition to leading audits, John has also served as interim CFO for not-for-profit organizations.
He has designed, developed, and implemented training courses for Associate and Senior Associates on not-for-profit and Single Audits under Uniform Guidance. John has been a speaker at the AICPA national not-for-profit conference and has presented to numerous other organizations. John has received "excellent" ratings from past client surveys and continues to focus his energy on high client service and timely service delivery. John has been a member of the Illinois CPA Society Not-for-Profit committee and spoke at the Illinois CPA Society Annual Not-For-Profit Conference. John has also been the Chairperson for the annual Illinois CPA Society Conference Committee.
---
Professional Affiliations & Civic Involvement
American Institute of Certified Public Accountants (AICPA)
Illinois CPA Society (ICPAS)
Illinois CPA Society (ICPAS) Not-For-Profit Committee
Kappa Sigma, Board of Directors
The Bridge and Family Youth Services, Finance Committee Chairman
Association Forum of Chicago
Accreditations
Certified Public Accountant (Illinois)
Education
University of Illinois, Urbana-Campaign, Bachelor's in Accounting
---
Return to directory